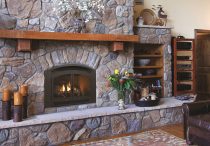 Standard Features
Natural gas
Flush front
Realistic logs with beautiful flames and platinum and embraglow embers
Black brick panel floor
Variable speed thermostatic blower
Flame hight adjustment control with up to 50% turn down
Options
Black designer arch surround
Double screen doors in black
Accent kits in polished gold or polished nickel for double doors and arch surround
Brick panels
Heat wave power duct kit
Propane conversion kit
Specifications
Max. BTU: 35,000
Efficiency: 75%
Standard Features
Natural gas or propane
Safety screen
30″ burner covered with crystals (purchased separately)
Electronic ignition with SureFire switch
Problem remote control
Wall mounted on/off switch
Direct Vent
Options
Clea edge install
Contemporary faceplate 2 colors in 2 styles
Verona glass surround in various colors
Black enamel inner reflective panels
Ceramic spa stones, volcanic stones
Crystals in various colors
Firebeads in carious colors
Natural river pebbles
Driftwood log set
Wall thermostat
Variable speed blower
Specicifcations
Max BTU: NG 26,000/ LP 25,500
Efficiency: NG 70%/ LP 71%
Viewing Area: 464 sq. in.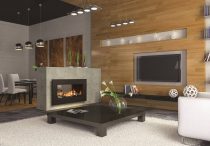 Standard Features
Natural gas or propane
Safety screen
30″ burner covered with crystals (purchased seperatly)
Wall mounted on/off switch
Problem remote control
Electronic ignition with Surefire switch
Direct vent
Options
Clean edge install
Contemporary faceplate various colors
Verona glass surround in carious colors
Black enamel inner reflective panels
natural river pebbles
Ceramic spa stones
Crystals in various colors
Firebeads in carious colors
Driftwood log set
Wall thermostat
Specifications
Max. BTU: NG 26,000/ LP 24,500
Efficiency: NG 70%/ LP 72%
View Area: 928 sq. in.